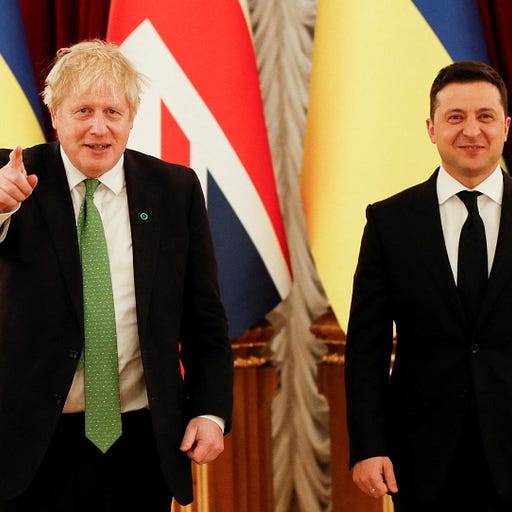 Feb 18 • 4M
💌 Recently on Arbury Road
A few updates from your friendly neighbourhood Arbury Road
Interested in a more progressive Europe? Join the Arbury Road magazine team for a relaxed and friendly discussion about the latest developments in European politics and current affairs.
Dear Arbury Road reader,
First of all, thanks for subscribing to our newsletter. As always we remind you that Arbury Road lives thanks to the efforts of our volunteers, and that you can help us by sharing our content on social media and by making a small donation HERE. As little as 5 euros can really make a difference for us and help us to keep Arbury Road independent. Now let's dig into some of our recent publications starting from the topic that is worrying us all across Europe, the crisis in Ukraine.
✍️ Ukraine and Ukrainians in Europe
Read Katren's latest article on the crisis. Katren is an Australian citizen with Ukrainian origins and a European cosmopolitan heart. In her article, she answers a question at the centre of the right of self-determination of the Ukrainian people: Does Ukraine have a European culture? Her very short history of Ukraine helps us better understand the country at the centre of the crisis.
🎙 End of life treatment: towards a European legislation
Now let's come to the first of two recent podcasts that we've published. The first is on a really important and delicate topic, End of life treatment and euthanasia. Prof. Caterina Garone, scientist and member of Arbury Road, discussed the topic with two excellent panellists:
👤 Miss Sophie in't Veld, Member of the European Parliament (MEP) since 2004 for the Renew Europe Group and parliamentary leader of the delegation of the Dutch social-liberal political party Democrats 66 (D66);
👤 Mr Marco Cappato European politician and activist, a former member of the European parliament, treasurer of the Associazione Luca Coscioni and founder of Eumans.
🏳️‍🌈 In this interesting and engaging podcast they discuss dignity, the right of self-determination, European national health, biomedical research on end-of-life treatment, and the pan-European citizens movement.
🚨 This podcast was recorded just before the decision of the Italian Constitutional court to block the two referendums on the right to die and on the legalisation of Cannabis promoted by Cappato's Association Luca Coscioni. We invite everyone to activate to fight for these rights!
🎙 A new progressive agricultural policy for Europe? episode #2 Podcast in 🇩🇪
🎙 What do #equality and #agripolitics have to do with each other? How does our agriculture affect life around the world? In another recent podcast, Arturo passionately discusses these and other questions for us with the feminist and agricultural expert in the European Parliament Maria Noichl. 🇪🇺
🌱 After the first podcast (https://anchor.fm/arbury-road/episodes/Arbury-Road-Podcast---A-new-progressive-agricultural-policy-for-Europe--Podcast-in-e16vumm) with her for the #GAP (en. #CAP) we shed light on the many other facets of agricultural policy. 🚜👩‍🌾 Enjoy the podcast!:
🇪🇺 "European funds are linked to respect for the rule of law"
Finally, let's close with a piece of good news.
🇪🇺⚖️With a fundamental ruling, the European Court of Justice has given a lesson to Poland and Hungary: those who do not respect democratic standards do not receive European funds.
💪🏻Now the European Commission can start the procedure to block funds to those who have shown in recent years that they do not respect the fundamental values of the European Union!
✊ That's all for this newsletter. We want to remind you that we have a 72% off for students on our subscription. See you soon! 💌