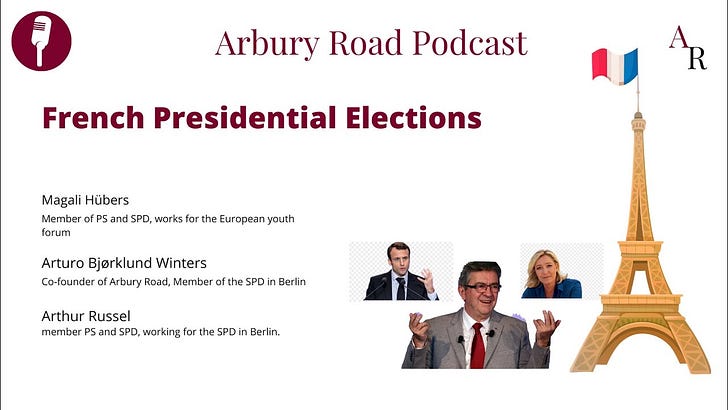 Apr 20 • 57M
French Presidential Elections
Arbury Road Podcast
Interested in a more progressive Europe? Join the Arbury Road magazine team for a relaxed and friendly discussion about the latest developments in European politics and current affairs.
🎙 This episode of Arbury road is split into three parts (one in English, one in German and one in French). We discuss the result of the first round of the presidential elections in France with two young french-german political activists.
🗣 Magali Hübers, member of PS amd SPD, works for the European youth forum; 🗣 Arthur Russel, member PS and SPD, working for the SPD in Berlin.
🇪🇺 In the first part (English) we look at the results of the elections and their consequence on the political landscape. 🇩🇪 In the German part we try to understand how far specific topics influenced the result. 🇫🇷 In the last part in French, we compare the German and French situations with a focus on the rise of the social democratic party in Germany and its failure in France.
⚓️ English part
⚓️ German part
⚓️ French part